I know it's a bit early but I know everyone will be busy, so I just thought I'd wish everyone a really Merry Christmas and a very Happy and healthy New Year. Whatever stage you are in the whole PTH (must not say journey) saga (sounds like an over 50's holiday) I do hope you all have a great Christmas and that the New Year brings better health for you all.

Thank you for being such a fantastic support to me over the last year plus.

Lots of love and Christmas hugs to you all. Amanda XXXX



Posts

: 1080


Join date

: 2014-03-30


Age

: 56


Location

: South East England



Thanks, Amanda - I echo all of that - special thanks for Everyone's support, and for yours Amanda.
Let's hope the New Year brings new developments for us all.

Love and GBCH, from Tigerlily xxxx



Posts

: 1252


Join date

: 2014-04-04


Age

: 66


Location

: Sudbury, Suffolk



Have a lovely one  Tigerlily hope you are feeling well.






Lots of love Amanda xxxx



Posts

: 1080


Join date

: 2014-03-30


Age

: 56


Location

: South East England



Ditto from me - wishing health and happiness to all my forum friends and a HUGE thank you to you all for being right here for me when I need you. You're the best support anyone could wish for!
Merry Christmas - ho ho ho!






Jasmine x



Posts

: 751


Join date

: 2014-03-30


Location

: Cambridgeshire UK



Merry Christmas to everyone here on the forum and hope the New Year brings health and happiness to all. Thanks for always being there and for *all* the support  

Lots of love and ho ho ho hugs 






Brigitte xxxx
Last edited by Brigitte0 on Tue Dec 23, 2014 2:39 pm; edited 1 time in total (Reason for editing : Looked like my typing was overly merry, hic)



Posts

: 455


Join date

: 2014-04-24


Age

: 52


Location

: Southampton, Hampshire



Merry Christmas to all of you from me too! I am so very sorry I have not been on here much at all lately. I promise when Christmas is over I WILL be back full swing! Christmas has always been a rough holiday for me. Way too much to do. I know you all understand this! I wish somebody would invent a holiday for women!!
As this year comes to a close, I am once again reminded of just how blessed I am to have had you all in my life to help me through another year of struggles. THANK YOU!!!
I hope you all have a wonderful Christmas and a very Happy, HEALTHY, New Year!! Love you all!!!
Audrey



Posts

: 1131


Join date

: 2014-03-30


Age

: 65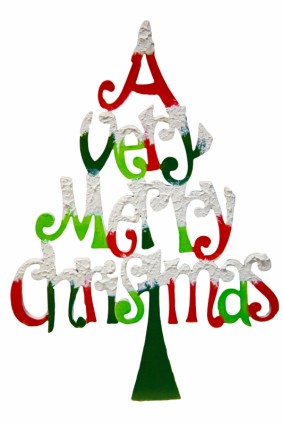 Happy Christmas to you all and thank you for making the new forum such a success. We wish and hope you all have better health in 2015

Nelly and Edwin xxx



Posts

: 801


Join date

: 2014-03-29


Location

: Somerset, UK



To you all!
Last few days have been hectic, finally have chance to wish everyone here a very Merry Christmas.  Thank you from the bottom of my heart for all the support this year, I really did appreciate it and it helped lift me out of some very low "woe is me" days. Soo I know you have all be good and I hope your stockings are stuffed with wonderful things,
MERRY CHRISTMAS 
Hugs to all from Sue x



Posts

: 376


Join date

: 2014-03-30


Location

: Lincolnshire



Merry Christmas to All. I hope we will all be well in 2015.








Kathi



Posts

: 329


Join date

: 2014-03-31



Amanda,
    I hope your Christmas was good.

I was racing around trying to work and then get ready to travel on the 24th for 6 hours.

I hope your New Years is good.  

Just hope you get some answers in 2015.  

I am still struggling and don't think I can keep working.

xxx,  Nancy



Posts

: 169


Join date

: 2014-04-05




---
Permissions in this forum:
You
cannot
reply to topics in this forum