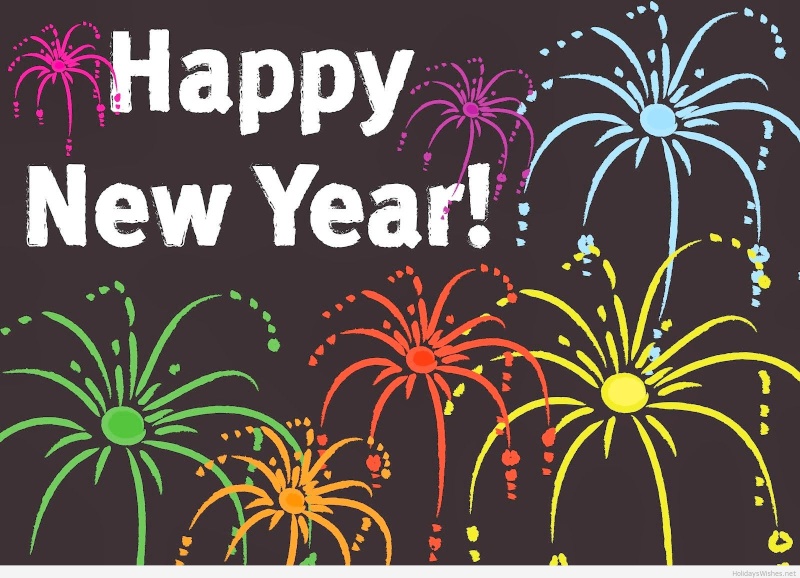 HAPPY NEW YEAR, EVERYONE!! I hope you all had a wonderful Christmas, and I hope we all have a happier, healthier new year ahead!!
My Christmas was very enjoyable. We had our children and granddaughters here at our place on Christmas Eve. Then we went visiting our parents on Christmas Day. My daughter and granddaughters were all sick with terrible colds on Christmas Eve, but I sure didn't have the heart to ask them to stay home. Yes, you guessed it. I am now sick myself. The day after Christmas my throat started to hurt, and it very gradually progressed to the mother of all colds! I don't remember ever having such a miserable cold! I have always said I would rather break a bone than have a cold. That still stands.
My daughter called yesterday to see how I was feeling. She really feels badly about this. She told me this cold seems to progress VERY slowly. I would have to agree, as my throat was sore for 4 days before all of the runniness started. Normally, my throat will hurt for a day or 2 before this happens. As I sit here typing, I have water dripping out of nose and my eyes, my teeth on the upper right side are aching from my sinuses, and my cheeks are cramped hard from holding my mouth open to breathe. I normally don't take anything for a cold. I just let it pass. Yesterday I could not stand the tooth and cheek pain. I took some Aleve to help ease the pain. I know it will pass. I pray the days will go by quickly.
This is NOT the correct way to celebrate the new year!

I know it will get better. So, anyway, HAPPY NEW YEAR!!!!!
Love,
Audrey



Posts

: 1131


Join date

: 2014-03-30


Age

: 65



Happy New Year to you Audrey,
Wish you better very soon

Nelly



Posts

: 801


Join date

: 2014-03-29


Location

: Somerset, UK



Happy New Year Audrey and hope you feel better soon. 

Love and hugs 

Brigitte xxxx



Posts

: 455


Join date

: 2014-04-24


Age

: 52


Location

: Southampton, Hampshire




---
Permissions in this forum:
You
cannot
reply to topics in this forum